100% PURE BRED IRISH MOIL BEEF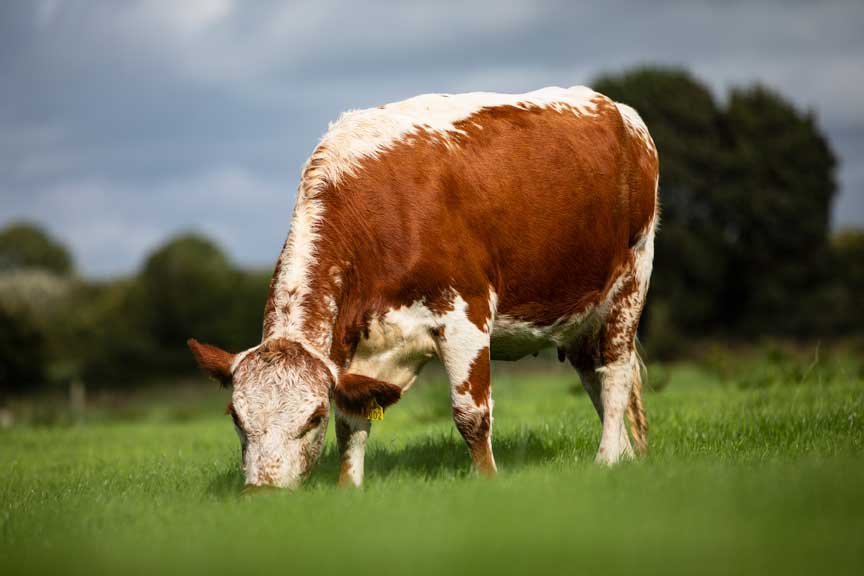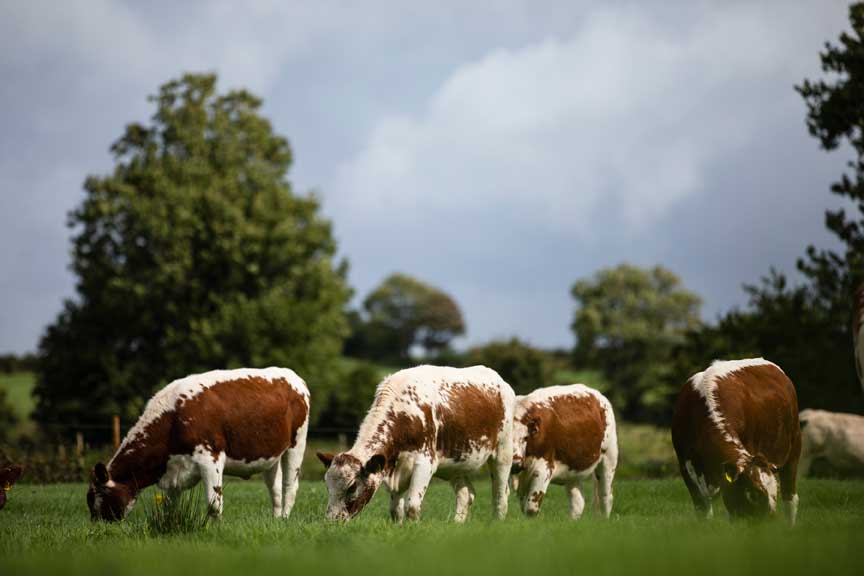 THE BREED
Originating in the North West of Ireland, the Irish Moil is one of Irelands oldest and rarest breeds of Cattle.
History refers many times to the "red, white backed cattle" and pollied (they don't grow horns) remains have been found dating back to 640AD. The only other similar cattle in the world are in Finland and Norway, where the Vikings, when raiding the West of Ireland, liked the moils so much, they brought some back home with them.
The word MOIL comes from the old Irish word "Maol", which means round headed or bald as are pollied. Being of medium size (an adult is approx. 600kg) and docile nature, the Irish Moil is a hardy breed, a great forager and easily maintained, making them suitable to the smaller farms, rough terrain and weather conditions in the West of Ireland. Moil cattle forage on a wide range of shrubs and plants, adding to the distinctive taste of their meat. This also makes them a much more sustainable breed of cattle.
A TASTE OF HISTORY
O'Heverin's Irish Moil beef has a distinct flavour with that extra marbling and taste. We promise you a premium quality beef with great taste, guaranteed not to disappoint.
ABOUT US
All the animals we supply are finished on our own farm to get the correct carcass quality and then dry aged for at least 28 days. We use only 100% pure bred Irish moiled cattle.
The O'Heverin brand of Irish moiled beef has partnered with an award-winning craft butcher, John Shannon, from Kiltimagh. We supply to high end restaurants and hotels. As there is a limited supply of this breed of beef, we supply a carcass at a price per kg. This is cut to the chef's requirements and can be delivered in quarters if required. Special orders can also be catered for with advance notice.